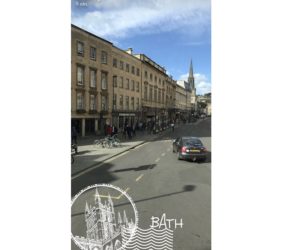 That was a nice town with nice people. I felt very comfortable there. I was nervous about speaking english but me and Maja help each other and the people understood us and were very nice to us.
It was very beautiful there and I will go back with my family.
The food was very fat so the first days I had a stomach pain but Mcdonalds and Subway have very nice food so I ate that almost every day.